Fires can be especially devastating to your home or business. By the time the firefighters leave, your property has likely suffered from not only fire and smoke damage but also widespread water damage.
Our priority is to help you recover as quickly as possible from a fire and alleviate your stress. Not only will we work hard to repair and reconstruct damaged structures, but our trained fire damage restoration professionals operate with the utmost care and respect for you and your property. We understand that you will be going through a variety of different emotions and responses to the fire.
Emergency Fire Damage Cleanup & Restoration Services
Time is of the essence when it comes to fire damage restoration. A few minutes can make the difference between being able to save an item or not, or between a simple or more costly process. In most cases, Our Critical Response Units can be at your property within 1 to 2 hours to begin clean-up and damage restoration.
Contents Cleaning
The combination of fire, water and smoke often causes damage to personal items. Even if the flames themselves don't reach them, the water or smoke likely will. Our professionals will work with you to help restore certain personal items.
Our contents cleaning service include these steps:
Taking inventory of damaged items
Packing and storing items away from the fire damage site
Cleaning items to pre-loss condition
Odor removal/deodorizing
Storing items for return to the site once restoration is complete
When we can't personally restore an item ourselves, we will work to find a professional restorer who can. Technology, paper documents and furnishings can all be restored using proper techniques.
Be Prepared: Fire Damage Tips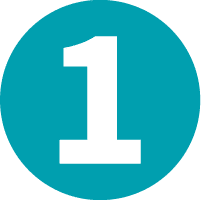 Safety First
Before you begin cleaning up, always put safety first. Make sure the affected area is safe for you, your family and pets. If floors, ceilings or walls are affected, they may be dangerous to be around.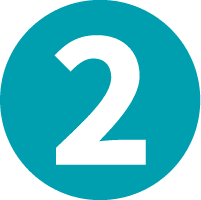 Call the Pros
Start with your restoration provider ACT at (316) 262-9992, and we will dispatch to your home 24/7/365. Time is of the essence with fire and smoke damage—the quicker you can start the cleanup, the more you can save.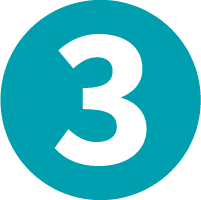 Document the Loss
Take pictures of affected areas and be sure not to disturb the room that the fire started in so that insurance and fire investigators can determine the cause of the fire.
If you need emergency fire restoration services, give ACT a call and let us help you put your life or business back together.
Why choose ACT for your fire and smoke damage restoration services?
Superior Drying Technology
Every structure that suffers fire damage will also suffer some form of water damage. Our team uses state of the art technology to provide water removal services during fire reconstruction.
The extent of the fire determines the amount of water damage. We will fully assess the situation to determine the best course of action for your individual property. We can provide cleaning services and water extraction, or simply use drying technology to fully dry saturated areas. You can rest assured that your property will be taken care of the right way, and you won't be charged for more extensive services than you actually need.
Smoke Odor Removal
Smoke permeates deeply into walls, floors and furnishings during a fire, meaning it can take awhile before you no longer notice the smell of smoke in your home or business. The lingering odor is not only unpleasant, but for many people it can be a distressing reminder of the event.
We understand those feelings, and will do all we can to decrease the length of time you smell smoke by employing correct smoke odor removal processes. Many times the odor remains in the HVAC system, so every time the air conditioner or heating kicks on, you smell smoke again. Our certified fire remediation specialists can decontaminate your HVAC system to prevent the consistent flow of smoke odor into your home or business.
Going the Extra Mile
As a leading fire damage restoration company in Wichita, we will fully remove all soot stains and debris on or around your structure. We can also check the air quality and install air filtration systems to further clean the air in your home or business.
Don't Get Burned Again
Dealing with the aftermath of a fire is hard enough. Don't live a nightmare or get a second surprise when you work with a fire damage restoration company that doesn't show up, overcharges, leaves a mess, or doesn't live up to their promises.
With ACT, you are the priority. You can rely on us to treat your property as if it were our own, and to treat you with respect and understanding. We'll communicate with you every step of the way to alleviate any worry, concern and fear you have—these feelings are normal and expected following a disruptive event like a fire. You'll know what we plan to do and the cost upfront.
To us, fire damage restoration isn't just a job that needs to get done. It's about helping people recover.